Testimonials
"I warmly recommended Lady's Catering to my friends and acquaintances. The food is delicious, the service friendly and the presentation is effective."
Catherine M. Bishop
National Housing Law Project
"Lady's Catering is professional and positive and always renders quality service. There may be others that are as good as Lady's Catering, but I do not believe that there are any better."
Ricky Pierre
People's Community Partnership Credit Union
"The Oakland Housing Authority has been a repeat client of Lady's Catering because Roslynn DeCuir has consistently provided a variety of enjoyable, tasty foods for a wide range of catered events. Not only is her food will prepared and presented, Ms. DeCuir provides quality service that is consistent and dependable. In summary, we rate Lady's Catering as "Excellent"."
Jon Gresley
Oakland Housing Authority
Featured Specials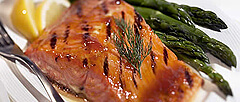 Grilled Fish Fillet in special sauce with asparagus on the side.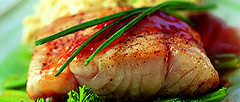 Cajun style fish fillet with special sacue.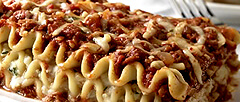 Our hearty comfort food - Special Lasagna.